About Us
We started as a family business in bhavnagar in the year 1982. Later moved to vadodara in the year 1997 & formed Jay Manek Steels. We are wholesaler in the steel business since 1990. We take the liberty in putting some of the facts of our concern which would provide you an opportunity to come across an entirely new source of supply of all types of steel and project requirements under one roof. We are one of the largest stockiest of steel, having large warehousing facilities at Pratapnagar & Kapurai Vadodara. We are authorised dealer & distributor of Essar & SAIL steels.
We are stockiest & suppliers of many companies like TATA, ASIAN, SAIL, JINDAL, ESSAR, RINL, VIZAG, NATIONAL, ELECTROTHERM, GALLANT, ASR, FRIENDS, NRE, AKSHAT & many more.
We hope that you would find all these brief details given are sufficient to convince you of our goodwill and reputation. Therefore you are requested to send us your official enquiries hence forth to enable us to show that our prices are most competitive and our services prompt in all respects and entirely to your satisfaction.
Assuring you our best services all the times.
Hope for a smooth business with you.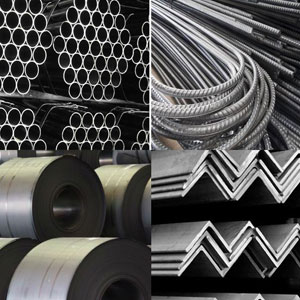 Featured
Services
Logistic Support if required
Project related activities
Team of Sales Executive with Technical Background
Prompt response to even a smallest enquiry